I've been a seed-stage angel investor since 2016, focused on helping innovative early-stage companies building conscious products, platforms, and services that will guide, with good intentions, our future. I believe in supporting companies that not only solve problems for humans but for every inhabitant on the planet. Some of the areas of focus include; regenerative technologies, cryptocurrency, healthcare, sustainable living, metaphysical & consciousness, and mental/self-care. I bring to the table my 8 years of experience as a startup founder, product designer, and growth hacker. Founder of roomhints.com and bowtothebee.com.
I help my portfolio of companies with product, growth, scaling, strategy, and coaching teams. I aspire to contribute as much as I learn from these remarkable teams.
Here is what I look for as an investor: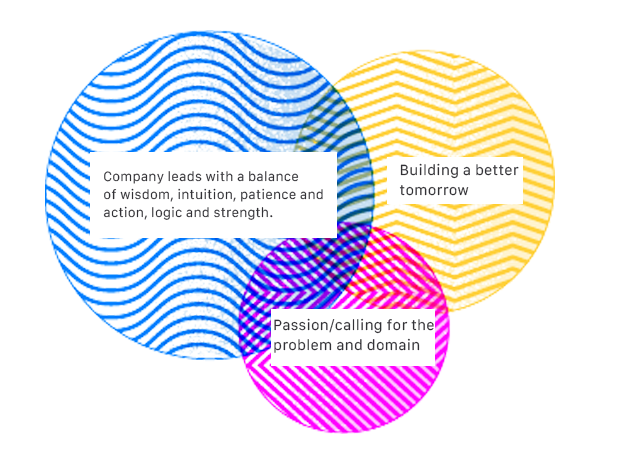 ---
"Mission Focused Entrepreneurs"
Key areas I focus on with teams in my portfolio:
Product –  build something real and solve a real problem. Obsess over product until it is right. Until it is good. Until it generates real traction (not bought growth.)
Go-To-Market – determining the right beta audiences, iterating sales/growth initiatives, priming network effects, and building the right KPIs/analytics.
Narrative – positioning is as important for the team's perspective of their own product as it is for external marketing. A product's story matters.
Building Teams – helping build teams (most often on the design, engineering, and business development fronts). I admire teams that value initiative over experience.
Execution – helping leaders develop (and destroy) processes to foster a culture with a bias-towards-action.
I support conscious leaders and mission-driven teams that value design, exceptional product experiences, and are solving real problems.
I have an affinity for teams that aren't set on defying a likely outcome, but rather want to make it happen in a better way. They are remarkably imaginative yet grounded by the present. They are driven by empathy for those suffering the problem rather than a passion for one particular solution. They are optimistic about the future but pessimistic enough about execution. And they are never ever satisfied with the current state of their product.