I have come a long way to success and am ready to help you achieve the same
TIFF WILLSON is a startup entrepreneur spending time between Denver, San Francisco and New York. After founding her first business at the age of 8, she has been an entrepreneur ever since.
Tiff has a unique ability to combine her technical, scientific, and artistic skills to build products that scale. She is known for being a creative technical innovator within the startup and design worlds. Using her multifaceted talents, she co-founded and bootstrapped Roomhints in 2013 to over 1 million users with little spend on marketing dollars. Today Roomhints, is the #1 remodeling marketplace connecting you to sustainable design. In 2020, Tiff launched Bow to the Bee, a 100% sustainable jewelry company to support the bees.
I was asked to give a speech from a graduating student's perspective. I have never given a public speech to so much people before and was very nervos. My friend said to me 'fake it until you make it' and I started my preparation. I wrote the speech and practiced every day for a couple of month, I was definitely going outside my comfort zone. When the day X has come, I was still nervous but 
over-prepared.
When in doubt, choose change.
I faked it until I made it. The speech was accepted by the audience very well, I was proud of making it. That was the day when I realized that everything is possible and all you need is to work hard, clearly see the final goal and every day make at least small step towards it. After graduation I worked for a couple of big banks and companies and continued to give speeches about my experience, life and business. After that I found my startup Big Fish, found investors, created successful business model and sold it.
Today I'm financially independent, happily married, travel a lot and leadershiping. I believe that my mission today is to teach as many people as I can how to succeed in life, how to be happy and live every single day with a purpose. Believe me, it isn't hard and reading my story is already a forst step. Congratulations! You are on the right way, Looking forward to hearing from you. Cheers!
Tiff Has Been Featured In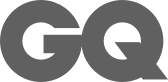 Book a Discovery Call Today
Book a discovery call with me today to see if we are a good match.