Right now, June 2020, we are at a time where the spotlight is on all companies and how they react, lead and implement based on the current time. There is huge transparency right now into the integrity and true character of the company.
Will they use this time for greed or to give?
From a business standpoint, the value of keeping the customer during this time is higher than the value to reacquire the customer in the future.
Greed
My friend sent me a photo of a grocery chain in Toronto called, Pusateri's charging $29.99 for Lysol. This is pure capitalism at its worst. The fact that they are trying to capitalize for a good in demand right now at this royalty illustrates their true character.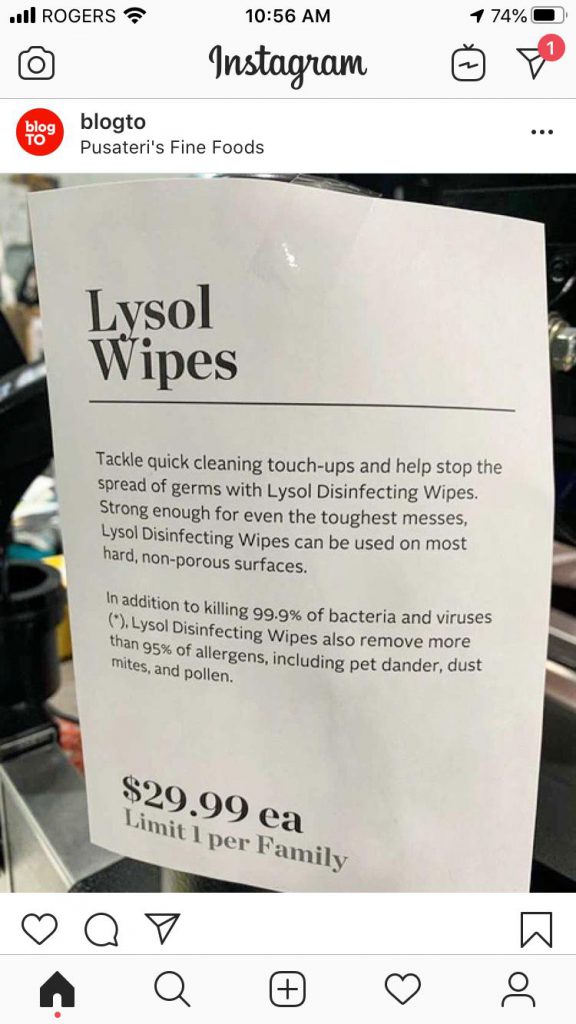 Give, Because You Know It's the Right Thing to Do
AHREFS
Whereas, an SEO service that I subscribe to for business has given everyone that needs the help, one month free of the service. This was such an unexpected surprise that I love the company even more than I did before. If the company can afford it, this is a strong strategy to build a good rapport with your customers.
AFFIRM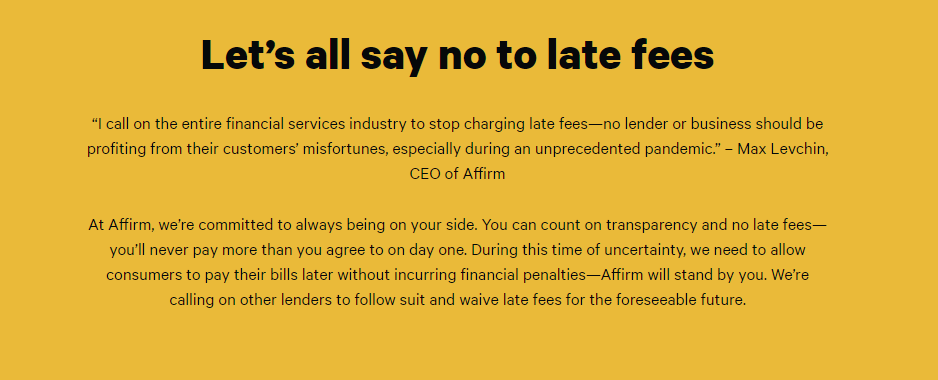 MOVEMENT GYMS
A climbing gym I am a member of automatically froze everyone's membership with the option for those that did want to support the gym to be able to continue their monthly fee and get a bonus from the gym when it re-opens.

Conclusion
I hope one day that we can all be in the state of giving vs. greed. When times get tough, instead of seeing the opportunity as a point to capitalize on it but instead see an opportunity to do the right thing. To be compassionate. To think of one another and to come together in support.